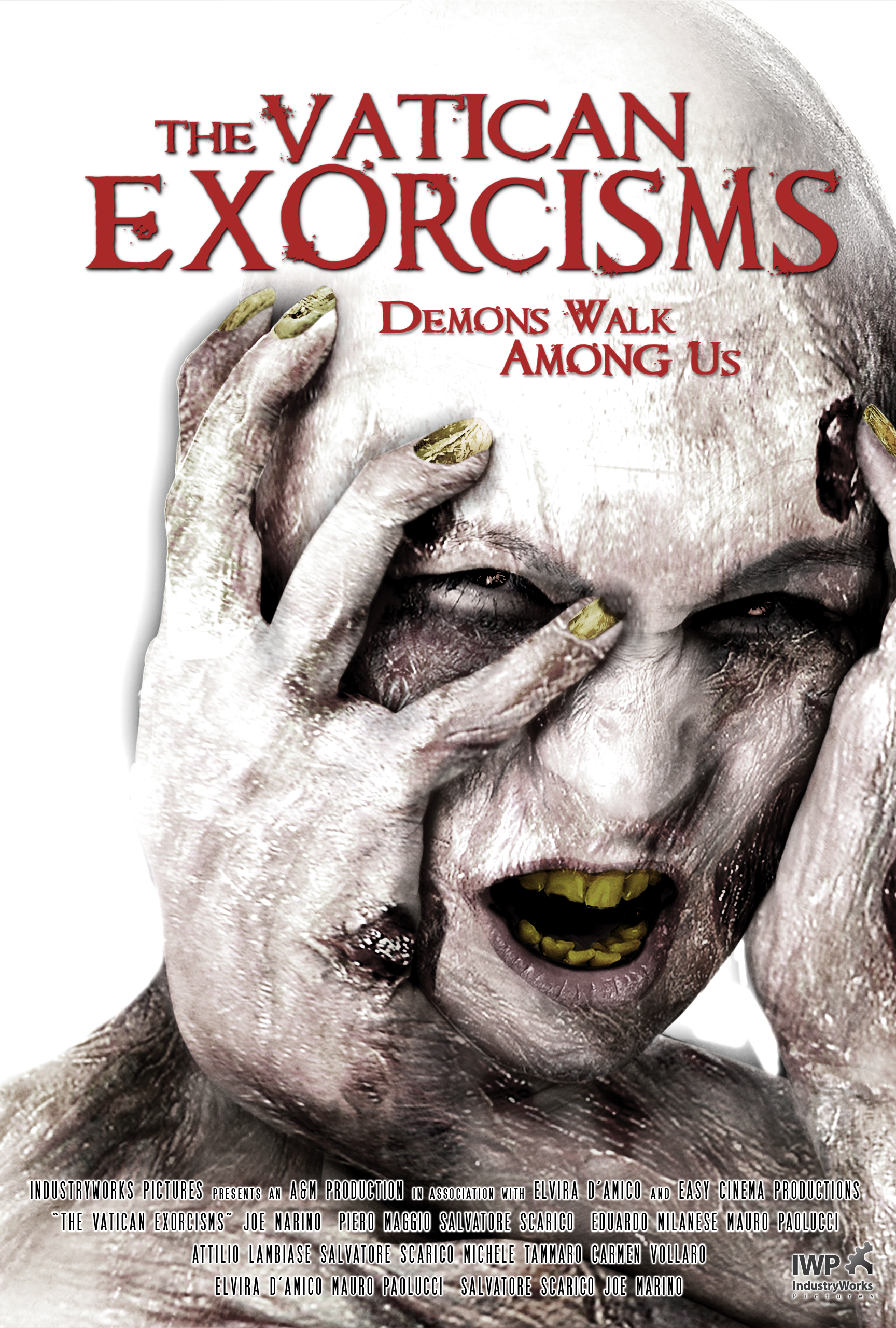 It's no secret that I love found footage horror films. And I love a good possession film as well. Combining these two sub genres into one super creepy, terrifying package made me happy! "The Vatican Exorcisms" is shot documentary style as a man goes to Italy to expose what he believes are real demonic forces at work.
"The Vatican Exorcisms" is directed by Joe Marino and stars Joe Marino, Piero Maggio,and Anella Vastola. Read below from the official press release and then watch the horrifying trailer.
On May 19, Anchor Bay Entertainment releases The Vatican Exorcisms on DVD. An unnerving descent into black masses, orgies, and possession, The Vatican Exorcisms stars Joe Marino (The Hobbit trilogy, the Lord of the Rings trilogy) and Piero Maggio (El Alamein aka The Line of Fire). SRP is $22.98.
The Vatican Exorcisms is the horrifying story that the church tried to bury. Hoping to expose a shocking scandal inside the Vatican, a documentary filmmaker travels to Rome to interview several key witnesses but finds himself unearthing something far more sinister.
Delving deeper, he becomes dangerously close to exposing a much darker reality of corruption and demonic forces. As he is drawn further into the satanic underworld, he soon discovers that sometimes the truth is best kept hidden and that demons do walk among us."
So get ready to grab your crucifix and holy water for the May 19th DVD release of "The Vatican Exorcisms" because you never know with these things. I wouldn't want you to play a game of demon possessed twister.
As always, your comments possess me with joy so let me know what you think of "The Vatican Exorcisms" below. And don't forget to visit MY OFFICIAL AMAZON WORLD OF TERROR PAGE for all your horror movie needs.
Keep it bloody.
DAVE
http://horrorcabin.com/you-will-possess-the-vatican-exorcisms